This machine is specially designed for dividing and twisting outer braiding layer of braided cable, which combines wire dividing and twisting functions in a whole.

Compared with traditional manual wire twisting, outer braiding jacket can be divided and twisted in one machine. Moreover, adjustable processing speed and high-stability performance, greatly improved efficiency has been achieved in this machine.

Enormous popularity and importance have been attached to this machine in wire harness processing industry.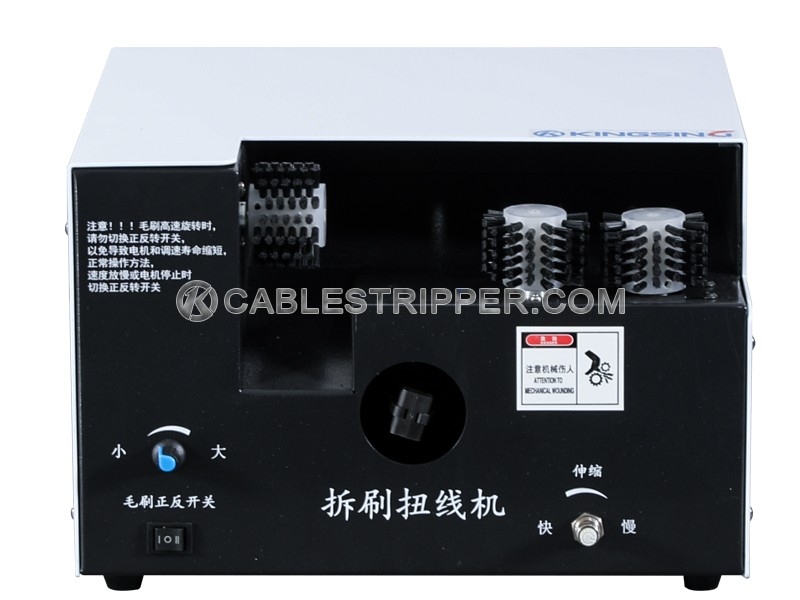 Twist length

10~60mm

Overall Power

60W



Air Pressure


0.5~0.8Mpa



Power Supply

AC100-120V/60Hz

AC200-220V/50Hz

Net Weight

13Kg

Dimension

330×340×210(mm)