This is a laser wire stripping machine which is designed for processing extremely fine coaxial cable and aluminum foil mylar. It adopts double light road design, so it can cut the front and back of the wire at the same time.
It has a built-in conveyor belt, the operator only needs to put the wire head into the fixture, the machine can automatically send the wire to the laser cutting station, and finally send it to the pull off position, the aluminum foil mylar can be pulled off directly.
There is an infrared sensor on the side of the pay-off jig, after the operator pay-off the cable, it can automatically clamp the cable and move to the next station. There is a smoke drainage device on the side of the laser cutting station to keep the working environment clean.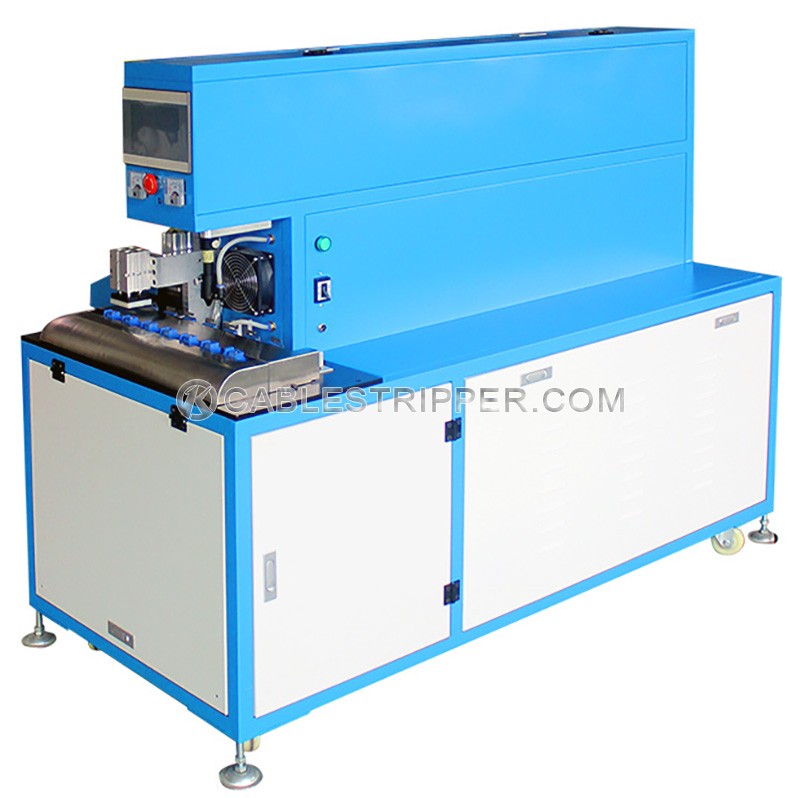 Laser Wavelength: 10.6nm
Laser Power: 60W×2 = 120W
Position Accuracty: ±0.01mm
Power Rating: 1.2KW
Power Supply: 220V 50/60Hz
Net. Weight: 180kg
Dimension: 1750×750×1260mm